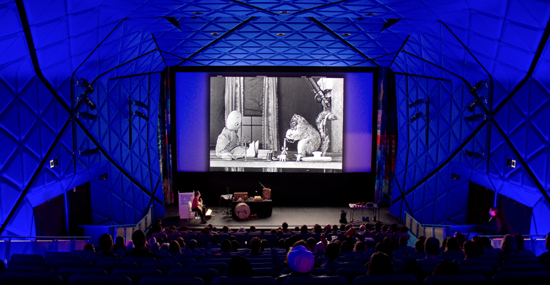 Private Screenings
The Museum's 267-seat Sumner M. Redstone Theater and 68-seat Celeste and Armand Bartos Screening Room are available for private screenings. The theaters offer the latest technology and equipment, accommodating all film formats from 16mm to 70mm. The Museum retains the right to approve all audiovisual materials presented in the theaters.
All event fees help to support the Museum's collections, services, and programs.
View all spaces at the Museum available for hire. For more information about renting spaces at the Museum for private screenings, please contact BG Hacker at 718 777 6868 or [email protected].